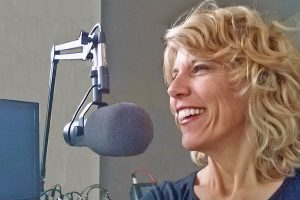 Elizabeth Ficocelli is a professional voiceover artist, on-air radio personality, international speaker, award winning author of 15 books, and NYC-trained advertising and marketing writer. Let her powerful combination of experiences and skills give voice to your message.
Whether you are looking for a sound that's sultry or maternal, conversational or authoritative, Elizabeth has an expressive voice people like to listen to. That means they'll be listening to what she is saying about you…
Message is everything. You can have the greatest voice on air delivering your message, but if the message isn't good…you've wasted your time and money. See the top 7 reasons to start with a well crafted message…
Need more than a dry VO? Our broadcast-quality studio is equipped with a full music and sound effects library and the technical expertise necessary to give your message the complete sound and feeling it deserves….