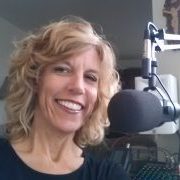 production capabilities
full service: voice recording and audio production
Need more than a dry VO? Our professionally-equipped full broadcast and production studio is equipped with a full music and sound effects library and the technical expertise necessary to give your message the complete sound and feeling it deserves….
File Delivery:
Elizabeth records files in mp3, wav or aiff and other popular formats and shares them via secure online file transfer methods. Where space and bandwidth allow, files can also be emailed.
She is available for live direction via Source Connect Standard, Skype, or Zoom.
Elizabeth's studio features:
Yamaha MG12 Mixing Console
DBX 286S Mic Peramp/Processor
Shure SM7B Cardiod/Dynamic Legendary Vocal Microphone with close-talk windscreen
JBL LSR305 Monitors
Comrex Access
An AudioBlocks library of 100,000 royalty-free songs and sound effects